Originally, my heart was set on crafting a starfruit upside-down cake, but the fruit on my tree hasn't reached its prime yet. So, I decided to switch gears and create a kumquat upside-down cake instead. The result was not only fun but potentially even more delectable than my initial plan.
Growing up in south Florida, I had a kumquat tree in my backyard. It was a small tree, and we didn't really do much with its fruit. We'd pick the tiny orange jewels straight from the tree and savor the sweet skin of the kumquat, often discarding the sour insides.
Now, I've discovered the versatility of kumquats. They can be transformed into a delightful marmalade, used in a citrus sauce for poultry when sliced into thin rings, incorporated into cranberry sauce, and as this recipe demonstrates, they make a fantastic upside-down cake. The cake's sweetness, combined with the caramel and the sourness of the kumquats, creates a balance that makes this cake a treat you can enjoy throughout the day.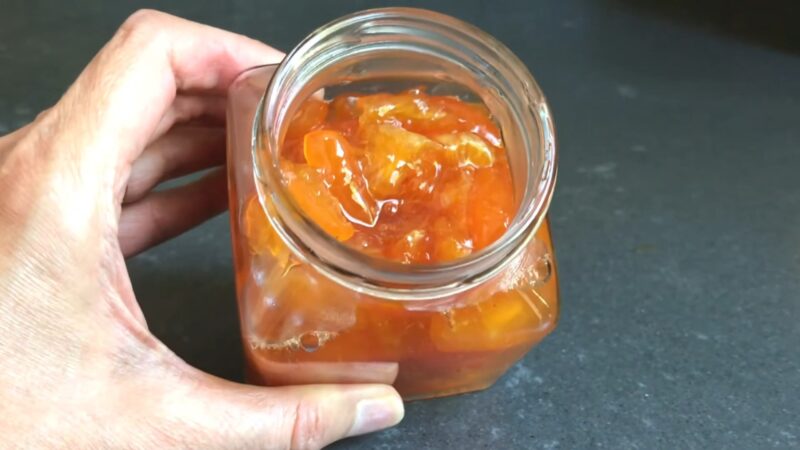 My Aunt, who resides in Tennessee, tells me she finds kumquats in her local supermarket every winter. I hope she's correct and that everyone can get their hands on these tiny fruits. It might take some time to get used to eating the skin – it's the opposite of what we're used to with other citrus fruits, but that's one of the unique charms of kumquats.
And let's not forget their name. It's quite amusing to pronounce. Go on…give it a try.
This kumquat upside-down cake beautifully highlights the fruit. Once my starfruit ripens, I plan to make a comparison between the two cakes. I suspect they'll both be equally scrumptious. After all, what's not to love about a kumquat upside-down cake?
Ingredients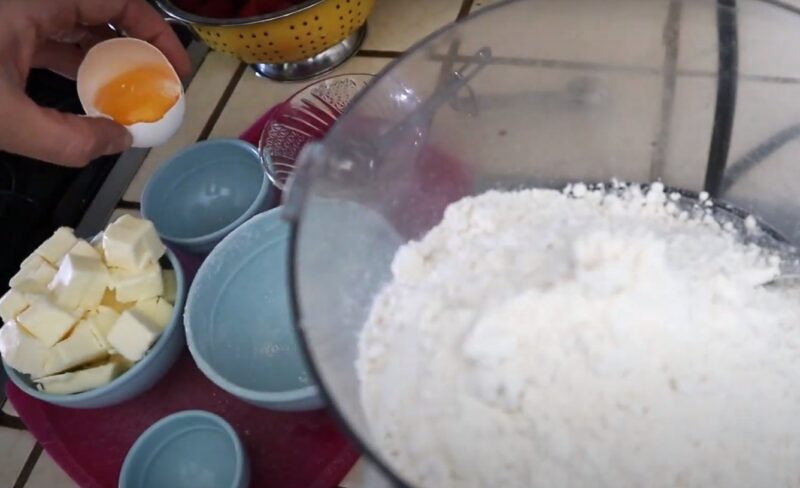 For the fruit layer:
3 tablespoons butter (45g), salted or unsalted
3/4 cup packed (135g) light brown sugar
1 pint of kumquats (about 2 cups whole fruit), sliced into thirds, and seeds removed.
For the cake layer:
8 tablespoons (115g) unsalted butter at room temperature
3/4 cup (150g) granulated sugar
1 teaspoon vanilla extract
2 large eggs, at room temperature
1 1/2 cups (210g) flour
1 1/2 teaspoon baking powder
1/4 teaspoon salt
1/2 cup (125ml) whole milk, at room temperature
Method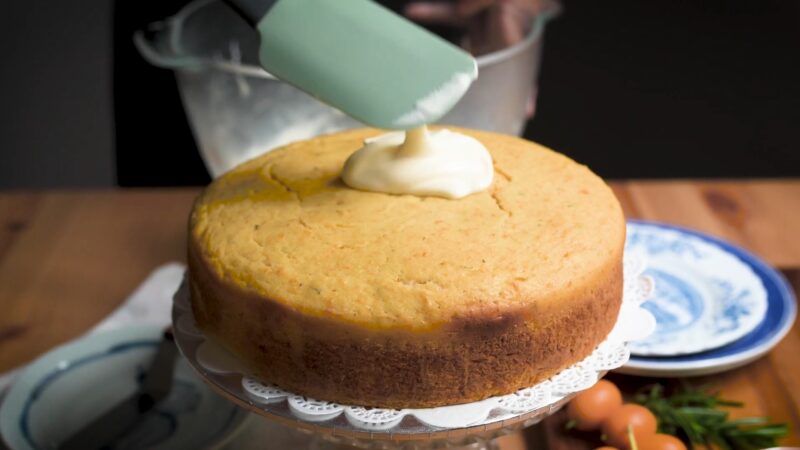 Preheat oven to 350°F/190°C
In a 10" cast iron skillet or cake pan (not a springform pan), melt the butter and brown sugar over medium heat. Cook, while stirring with a wooden spoon until the sugar melts and bubbles. Set aside and allow to cool while you make the cake batter.
Beat together the butter and sugar in a mixing bowl until fluffy. Add the vanilla, then the eggs, one at a time. In a separate bowl, sift together the flour, baking powder and salt.
Add the flour mixture to the egg mixture, alternating with the milk until the batter is smooth. Do not over mix.
Arrange the fruit in the bottom of the skillet or pan, cut side down. If you have two cut sides on a piece, place the largest end facing down. Work from the outside of the pan, creating a tight ring of fruit. Continue until you have covered the bottom of the pan.
Pour the batter on top of the fruit and spread it towards the sides. Place in the oven and bake for 35-45 minutes until a wooden pick comes out clean. Allow the pan to cool for 20 minutes.
To flip the cake, place a plate on top of the skillet or pan. Put on your oven mitts just in case some hot juices escape. Flip the cake over and it should pop right out.
Bottom Line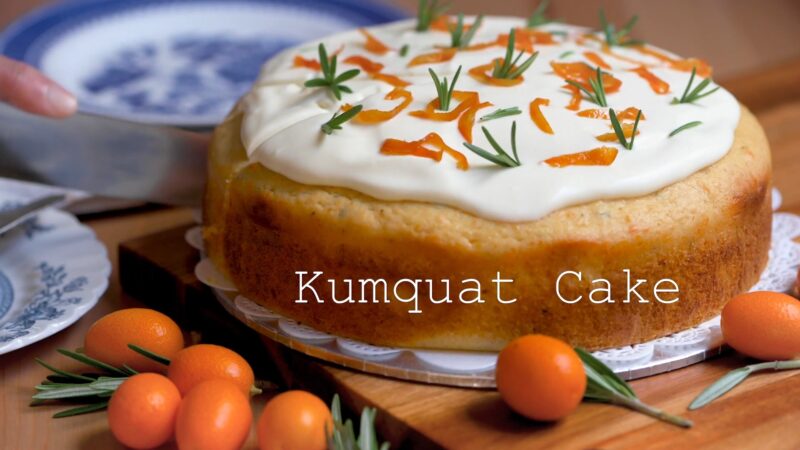 This kumquat upside-down cake is a delightful blend of sweet and sour, making it a perfect treat to enjoy at any time of the day. The unique charm of kumquats, combined with a simple yet delicious cake batter, creates a dessert that's not only tasty but also visually appealing. So, whether you're a seasoned baker or a beginner, give this recipe a try and experience the joy of baking with kumquats.